Audio News Releases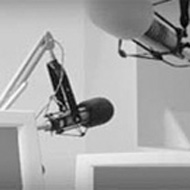 Organizations trust award-winning Lyons PR to distribute timely news to radio outlets around the country via audio news releases (ANRs), also known as radio news releases (RNRs). With our proven ability to script and produce radio-ready audio news releases efficiently and effectively, our clients' news receives the press and airtime it deserves.An Audio News Release is a 60-second audio news story that includes a radio actuality (soundbite) from an organization spokesperson and is voiced by one of our professional voice talents.
Lyons PR utilizes the latest technology to produce high quality audio. We will ensure your organization sounds its best. Whether distributing nationwide or to targeted markets, Lyons PR utilizes its constantly updated and accurate database of over 13,000 radio stations to make sure your ANR gets on the air.
With a deep roster of contacts at radio stations around the country and strategic relationships in place with national radio networks, Lyons PR is uniquely qualified to deliver results that exceed expectations.
Audio News Release service is available in both English and Spanish.
Audio News Release service includes:
Script writing in English and/or Spanish
Full audio production using professional voice talent
Station and network targeting
Distribution to 2,000 radio outlets nationwide
Preliminary report immediately following distribution
100% follow-up and verification
Final broadcast usage report
Get Started
With an audio news release, all we need is background information to write the script, and access to your spokesperson for roughly five-to-ten minutes.
Contact us today at (301) 942-1306 or use our contact form

.