On-Site Radio Media Relations/Audio Production Services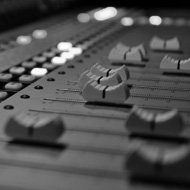 On-site Broadcasts
Annual meetings, conventions and conferences are a unique opportunity to capture multimedia content when organization leaders and members are gathered. Lyons PR brings its radio media relations team and audio production capabilities to any event. We conduct on-site radio media tours, gather audio content from key speeches and presentations, record and produce actualities for distribution and online posting, and set-up and facilitate radio rooms or radio rows.
Actualities
Lyons PR can capture actualities (or soundbites) from key spokespersons and distribute to radio stations nationwide for use within newscasts and news reports. Using only the latest audio recording technologies, our audio engineers can capture actualities from events, meetings, conventions or one-on-one interviews.
Radio Remotes
Lyons PR can secure a local radio station to broadcast live from your next event. Utilizing our vast knowledge of the radio industry, we help choose the right radio station partner for your event and handle all logistics.
Media Buying
With our intimate knowledge of the radio industry nationwide, Lyons PR consults, strategizes and implements media buying for our clients. We know the local markets and its stations, and we know which stations will provide the best results.