Pitching Radio Interviews for Your Radio Media Tour
Here are some basic tips on how to pitch radio interviews: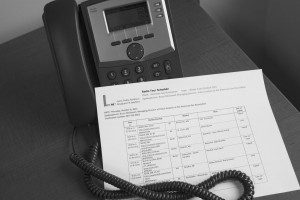 Building a pitch list: When booking radio interviews for your radio media tour (RMT), it's essential to have a good list that identifies your client's target audience and has up-to-date contact information. You can use available online resources such as Cision.com (paid and non-paid options) to pinpoint appropriate stations and the station's websites to look for beat reporters and producers.
Do your research: Once you've identified the station and reporters who may be interested in your radio media tour, do your research! What type of stories do they cover? What angle would interest them most and why? Why is your story important for them to cover?
Email outreach: Once you've identified the reporter and station you'd like to reach out to, draft an email pitch that includes all of the essentials of the radio interview you're offering: who, what, when, and where. Use the angle that best fits the reporter and the station's interest (for example, if they're a tech reporter make sure to bring up the tech angle in your pitch). Have an attention-grabbing subject line to grab their attention right away.
Phone outreach: Once you've placed an email pitch, follow-up with a call. Outreach to stations can be done throughout the day, but your best bet is to reach out before noon their local time since most will be there early. Because reporters are often on deadline, use their time wisely – have your pitching notes handy. Present your case on why they should take your story efficiently and persuasively.
Keep notes and follow-up: Keep diligent notes when pitching your RMT. It will help you stay organized when following up and reaching out to multiple stations. Remember to write down what day and time you first reached out to them, so you're not wasting your time in the follow-up. Create a booking grid in a tool like Excel for your radio media tour to keep track of all pertinent details.
Booking Your Radio Media Tour: You've successfully pitched your story. Now what? Once you've agreed on a time and a date with the reporter, mark all of the pertinent information on your booking grid. Information you'll want to include are: the station's call letters, the reporter's name, the studio phone number as well as a back-up so it's all set for the day of your Radio Media Tour.
Interview Confirmation: Reporters are often busy and multi-tasking. To make sure everything goes smoothly on the day of the interview, send the reporter a reminder email with all of the details of your scheduled radio interview including the day, time, short description of the interview including spokesperson's name and title and a brief summary of what they'll be available to discuss.
More RMT Tips & Resources
How are RMT Interviews Used
Preparing for your Radio Media Tour
Radio Media Tour Interviewing Tips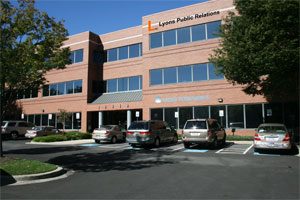 Schedule a Radio Media Tour
To learn more or plan a Radio Media Tour contact your Lyons PR team today.
Contact Us
(301) 942-1306
Contact Form | [email protected]nspr.com