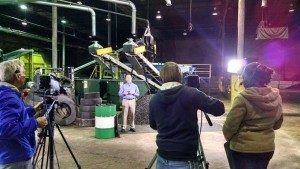 Referring to Nielsen's ratings as you plan a Satellite Media Tour (SMT) will help assure your message reaches key audiences in a smart and cost-effective manner. When planning a SMT, it is important to familiarize yourself with the TV markets you are looking to reach. Nielsen, a world leader in consumer measurement, is a useful source for identifying local TV market rankings and providing insight into the number of households in those respective DMAs.
In September 2015, Nielsen released its new ranking of television's designated market areas. While there was movement among the top 100 TV markets, many of those changes occurred in the top 20 TV markets. Since 2014, Washington and Boston traded places, with Washington now ranked No. 7 while Boston slipped to No. 8. Tampa-St. Petersburg surged two positions, rising to No. 11 and knocking Phoenix down to No. 12 while Detroit fell to No. 13. Orlando and Cleveland traded places, with Cleveland rising to No. 18 and Orlando slipping to No. 19.
Nielsen measures more than 40 percent of the world's viewing behavior—hundreds of channels, thousands of programs, and millions of viewers. Before lining up interviews for your SMT, use Nielsen data to get a better understanding of which types of programs your target audiences are watching and in which media markets they are tuning in.