Non-Profits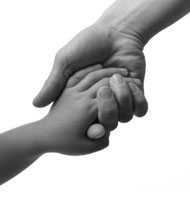 Lyons PR values the service that non-profits provide to the public. So when working with organizations like TEAM Coalition, Al-Anon Family Groups, C-SPAN, and the FINRA Investor Education Foundation, we consult with each of our non-profit clients to determine which broadcast PR strategy will achieve their goals and be most effective.
Whether encouraging the use of designated drivers or helping seniors protect themselves against investment fraud, we strategically craft messages with our non-profit partners, fully maximizing the power of TV & radio PR to educate, motivate and impact the lives of viewers and listeners.
Among the broadcast PR solutions most utilized by our non-profit clients:
Non-profit organizations utilize TV & Radio PSAs or Public Service Announcements (PSAs) as a key component of their outreach campaigns. Since all PSAs should be non-commercial and simply educate and inform listeners, they are the perfect tool for non-profits looking to impact a nationwide audience.
Learn more
A Satellite Media Tour (SMT) for non-profit organizations gives a specific cause or campaign an enhanced position in the market by featuring it on air as "newsworthy". Non-profits look to Lyons PR to target appropriate stations and networks, to get placement for their spokesperson on top broadcast networks, and to reach millions of viewers in just a few hours. Learn more
To learn more about our TV & radio outreach services contact us today at (301) 942-1306 or via email atinfo@lyonspr.com.