Podcasts & Audio News Releases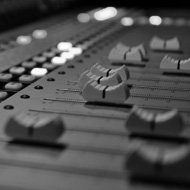 Podcasts
Podcasting has emerged as a leading form of direct-to-audience audio over the past few years. With over two decades of storytelling and audio production experience, Lyons helps clients develop, produce and distribute podcasts for both limited and on-going engagements.
On-site Broadcasts
Annual meetings, conventions and conferences are a unique opportunity to capture multimedia content when organization leaders and members are gathered. Lyons PR brings its radio media relations team and audio production capabilities to any event. We conduct on-site radio media tours, gather audio content from key speeches and presentations, record and produce podcasts for distribution and online posting, and set-up and facilitate radio rooms or radio rows.
Audio News Releases
Organizations trust award-winning Lyons PR to distribute timely news to radio outlets around the country via audio news releases (ANRs), also known as radio news releases (RNRs). With our proven ability to script and produce radio-ready audio news releases efficiently and effectively, our clients' news receives the press and airtime it deserves. An Audio News Release is a 60-second audio news story that includes a radio actuality (soundbite) from an organization spokesperson and is voiced by one of our professional voice talents.
Lyons PR utilizes the latest technology to produce high quality audio. We will ensure your organization sounds its best. Whether distributing nationwide or to targeted markets, Lyons PR utilizes its constantly updated and accurate database of over 13,000 radio stations to make sure your ANR gets on the air.
With a deep roster of contacts at radio stations around the country and strategic relationships in place with national radio networks, Lyons PR is uniquely qualified to deliver results that exceed expectations.
Audio News Release services are available in both English and Spanish.