B-Roll Productions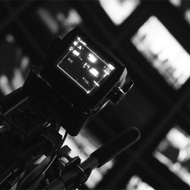 Lyons PR B-Roll Packages maximize your exposure by reaching multiple networks, stations and producers  with a pre-produced – but locally customizable – message. Complement your Satellite Media Tour and reinforce your message with a 2-3 minute b-roll video which often includes several soundbites. This professional produced, high-definition footage is distributed to broadcast and online outlets nationwide, with several opportunities for localization.
Government agencies, non-profits, trade organizations and corporations use Lyons PR B-Roll Packages to target specific geographic regions and large national audiences.
Our inclusive B-Roll production and distribution services will help create compelling video, get the b-roll package into the hands of decision makers at TV and online broadcast outlets, and exponentially expand the reach of your campaign.
B-Roll service includes:
Help crafting your story, including news angle and video storyboarding
Full video production capabilities
Drafting a media advisory
Targeting appropriate stations and networks
Personal and persuasive pitching
All distribution in variety of downloadable formats
Final broadcast usage report
To learn more about Lyons PR video services watch our demo reel or contact the Lyons PR team today at (301) 942-1306.