Our Team
Reliability, responsibility and results: that's what you can expect when working with the team at Lyons PR. Our staff has decades of booking and production experience and is committed to getting results for each campaign – from political to commercial. Because our client roster varies from government agencies to corporations, non-profits and trade associations, we have unique sensibilities as to how to best approach different broadcast and multimedia campaigns.
Dan Lyons, President
Linked-In

Dan founded Lyons PR and has guided the day-to-day operations of the company as it has grown into the country's most influential broadcast media relations firm.
With nearly two decades of public relations and broadcast PR experience, Dan brings his knowledge and expertise to each and every project to ensure success. Under his direction, Lyons PR has created, produced and distributed hundreds of broadcast outreach campaigns for an extremely diverse list of clients including leading trade associations, influential non-profit organizations, Fortune 500 companies and federal agencies.
The recipient of the highly coveted Bronze Anvil award from the Public Relations Society of America for both Best Radio PSA Campaign and Best Webcast, Dan has become a recognized leader in the broadcast media relations industry.
Dan got his start in the public relations industry working in the communications department of the Washington Capitals. From there he moved into the role of Director of Public Relations for Major League Roller Hockey, helping the fledgling league gain widespread national exposure in just its first year of existence.
Mercedes Marx, Managing Director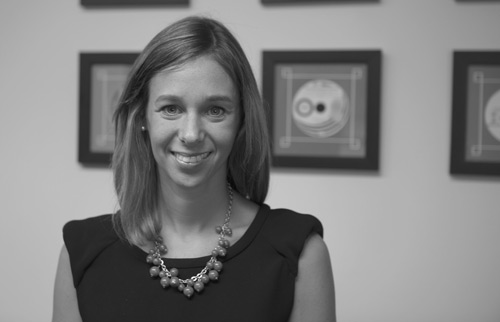 As the Client Services Director at Lyons PR, Mercedes manages a team of talented publicists and oversees the development of campaigns from start to finish. At the helm of each Lyons PR radio media tour, Mercedes works closely with clients to develop topics and message points, then oversees all interviews. As the liaison between the publicists and Lyons PR clients, she is responsible for the successful completion of every Lyons PR radio media tour. Prior to her management role, Mercedes served as the lead publicist for Lyons PR, successfully booking guests on notable networks and radio shows including Voice of America, National Public Radio, CBS Radio, CNN Radio, Steve Harvey Show, Thom Hartmann Show, Ed Schultz, Tom Joyner Show, Russ Parr Show, WCBS, WABC, WTOP, and WGN.
A native Spanish speaker, Mercedes heads up Lyons PR's Spanish-language outreach campaigns and ensures that the needs of Spanish-language radio stations and clients are met.
Prior to working at Lyons PR, Mercedes worked in the publishing industry in New York City as a literary agent and permissions manager. She sold work to Bloomsbury and the New Yorker, coordinated re-print efforts to various academic textbooks and assisted in several foreign book deals.
Cherise Adkins, Director, West Coast Office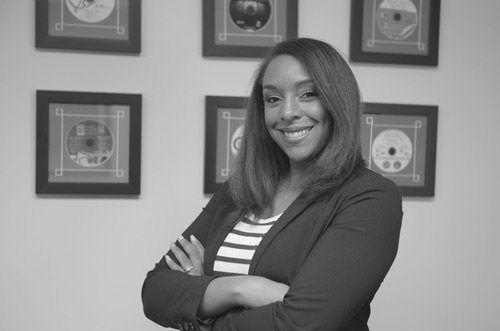 Cherise Adkins heads up our San Francisco location where she is responsible for the successful execution of radio and satellite media tours and helps secure interviews with radio and TV outlets nationwide. She also identifies new business opportunities by building relationships with key partners, researching industry trends and educating prospective clients about our various broadcast PR services.
Prior to joining Lyons PR, Cherise worked at Edelman, where she helped develop and implement communications programs for high-profile clients including Kaiser Permanente, Pfizer Consumer Healthcare and PepsiCo.
A former television news producer with nearly a decade of broadcast experience, Cherise possesses a unique and vital skill set to assist our clients. Cherise previously worked at WTTG-TV in Washington, D.C., WJZ-TV in Baltimore, MD and KRON-TV in San Francisco, CA.
She holds a bachelor's degree in communication from St. Mary's College of California and a master's degree in strategic public relations from the George Washington University.
Kelsey Stone, Account Executive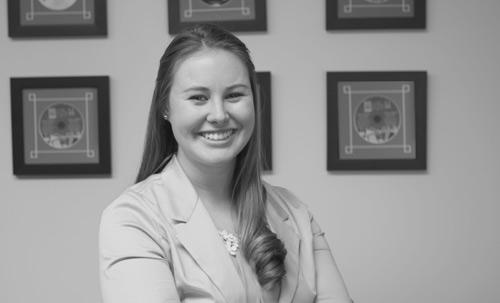 Kelsey Stone heads up the creative team at Lyons PR where she assists with video production, audio editing and creative design. Kelsey manages PSA monitoring and tracking at Lyons PR, while also playing a key role in radio and satellite media tour reporting, media management and social media communications. A former Habitat for Humanity volunteer, Kelsey has a passion for service, which lends well to her active role in her work with Lyons PR's public service campaigns. She holds a B.A. in Mass Communication from York College of Pennsylvania.
Michael Anglado, Multimedia Producer
A veteran multimedia producer with over 25 years of on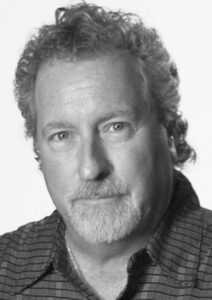 -air experience, Michael began his career in Los Angeles after hitting the "big time" with an on-air spot at K-HITS FM where he worked alongside radio legends Real Don Steele, Charlie Tuna & Wolfman Jack. On-camera work followed, along with decades of experience as an in-demand voiceover talent. In total, Michael has emceed over 5,000 live shows, conventions, events, and broadcasts and has voiced over 2,500 PSAs and radio and television commercials throughout his prolific career.
Just as comfortable behind the scenes as a veteran producer of both audio and video, Michael possesses the unique skill of putting subjects at ease while soliciting the best possible content. Knowledgeable on all of the latest production technology and techniques, he has worked with a wide range of clients including Canon, PBS, Disney and 3M.
Michael can often be found on-location around the country for Lyons PR performing a variety of multimedia tasks including producing video, directing public service announcement shoots and recording live audio onsite from client annual meetings and conferences.
Phil Stephenson, Publicist
Phil brings a wealth of public relations and on-air experience to the growing client-base at Lyons PR. Originally from Bermuda, Phil began his radio broadcasting career as an on-air personality at the Bermuda Broadcasting Co. Ltd.. He later moved into the news department for both radio and TV, and eventually became station manager at DeFontes Broadcasting.
After a brief stint in Canada working in the travel industry, Phil returned to the airwaves as a radio news reporter at WFMD-AM in Frederick, MD. He then made the transition into public relations as both publicist and producer for a Washington, DC broadcast media relations firm. Phil joined Lyons PR in 2007 where he continues to interact with TV and radio outlets around the country on a daily basis in his role of publicist.