Radio Public Service Announcements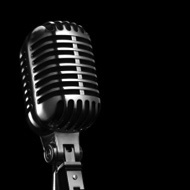 At Lyons PR, our goal is for your radio public service announcements to be heard by targeted listeners. That's why our radio-savvy staff works tirelessly with our clients to first create professionally produced PSAs that stand out above the rest, then we utilize our industry contacts to distribute the PSAs to the appropriate outlets. Radio stations have limited time available to air PSAs, but with their combination of quality content and superb production, Lyons PR PSAs don't just get to the stations, they get on the air and are heard by listeners.
Successful radio public service announcements tackle a variety of subjects such as health, safety, the environment and education, but they all have one thing in common: advocating important messages and improving the lives of listeners.
Lyons PR specializes in both English and Spanish-language PSAs.
Radio PSA Electronic Tracking
Tired of waiting months after your PSA distribution for any results? Questioning the validity of your PSA results? Lyons PR is your solution.
Verified results immediately after distribution
Included with all Lyons PR PSA distributions for no additional fee
Utilizing cutting edge technology, Lyons PR is the only radio PR vendor that includes electronic tracking standard with all PSA distributions. We provide verified, accurate usage results immediately following PSA distribution. As soon as your PSA campaign hits the airwaves, you'll know about it.
The PSA Process
Production – It starts with the scripts. We work with our clients to create radio-savvy scripts that will stand out to listeners and station PSA directors. The staff at Lyons PR has written hundreds of PSA scripts, and we know what it takes to get a PSA on the air and capture a listener's attention. Once a script is written, you can use your own spokesperson, or we can select an appropriate voice from our arsenal of voice-over talent. Finally, if necessary, we add music and sound effects to the final production to enhance your PSA.
Targeting – There are more than 13,000 radio stations and networks in the United States. Through our targeted database, we can distribute PSAs to a large national audience or to specific regions or demographics. Need a PSA to reach the Pacific Northwest? No problem. Need a PSA to reach Spanish-speaking listeners across the country? Lyons PR is the solution.
PSA Distribution – Public service announcement distribution can run from 500 stations to 4,000 stations. We distribute PSAs via CD to our targeted list of radio stations and networks. We will only send your PSA to those stations most likely to air it. There is no "one size fits all" mentality at Lyons PR. All we do is radio, and we know what the stations want and what they will air.
Tracking and Reporting – Lyons PR uses a combination of personal follow-up calls, fax-backs, and the latest technology in electronic tracking to monitor PSA usage. Preliminary broadcast usage reports will be available soon after distribution and our final comprehensive broadcast usage report will include all pertinent information, including reach and frequency, gross impressions, and ad equivalency.
Providing radio PSA services to non-profit, federal government,trade association and public relations firm clients.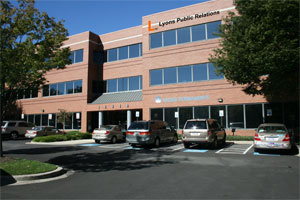 Getting Started | Public Service Announcements
To learn more, distribute and/or create a Public Service Announcement contact your Lyons PR team today.
Contact Us
(301) 942-1306